Class 2
We are a mixed age class of year 1 and year 2 children. Mrs Middleton is the teacher and is assisted by Mrs Colley and Miss Smith.
Home working
On this page I will be uploading and linking activities for Maths, English and topics to cover our time in self-isolation. Please go to the appropriate pages to find the links to videos and resources. The English link is for both year groups and maths is separate. Do adapt and make the learning enjoyable for your child's interests and needs.
Each morning there will be a video from me to start the day, and I will be in my zoom room at 2.30 to share news and a story with the children.
Mrs Middleton's Morning Message: Friday 27th November
A new week - and below are the links for your work on Monday and Tuesday.
Looking forward to seeing you all again on Wednesday, when we can continue with our work on The Great Fire of London.
English week beginning 30.11.20
Y1 Maths worksheets
Y1 Maths worksheets
Monday (Harder) Monday (Easier) Tuesday
More fun activities for self isolation!
English week beginning 23.11.20
Y1 Maths worksheets
Monday Tuesday Wednesday Thursday Friday
Y2 Maths worksheets (2 for Monday)
Monday Monday Tuesday Wednesday Thursday Friday
Famous Events
Our second topic is all about famous events from the past. We enjoyed finding out about the Gunpowder plot and made super paintings and prints of fireworks.
On Remembrance Day our classroom turned into a poppy factory as we made poppies for ourselves and for a beautiful wreath which we used for the special school assembly at 11 o'clock on the 11th of November.
We are now beginning to find out about the Great Fire of London. To find some home follow- up work click here.
Animals and me
We are already busy on our first topic. Take a look at these amazing portraits of Ruben!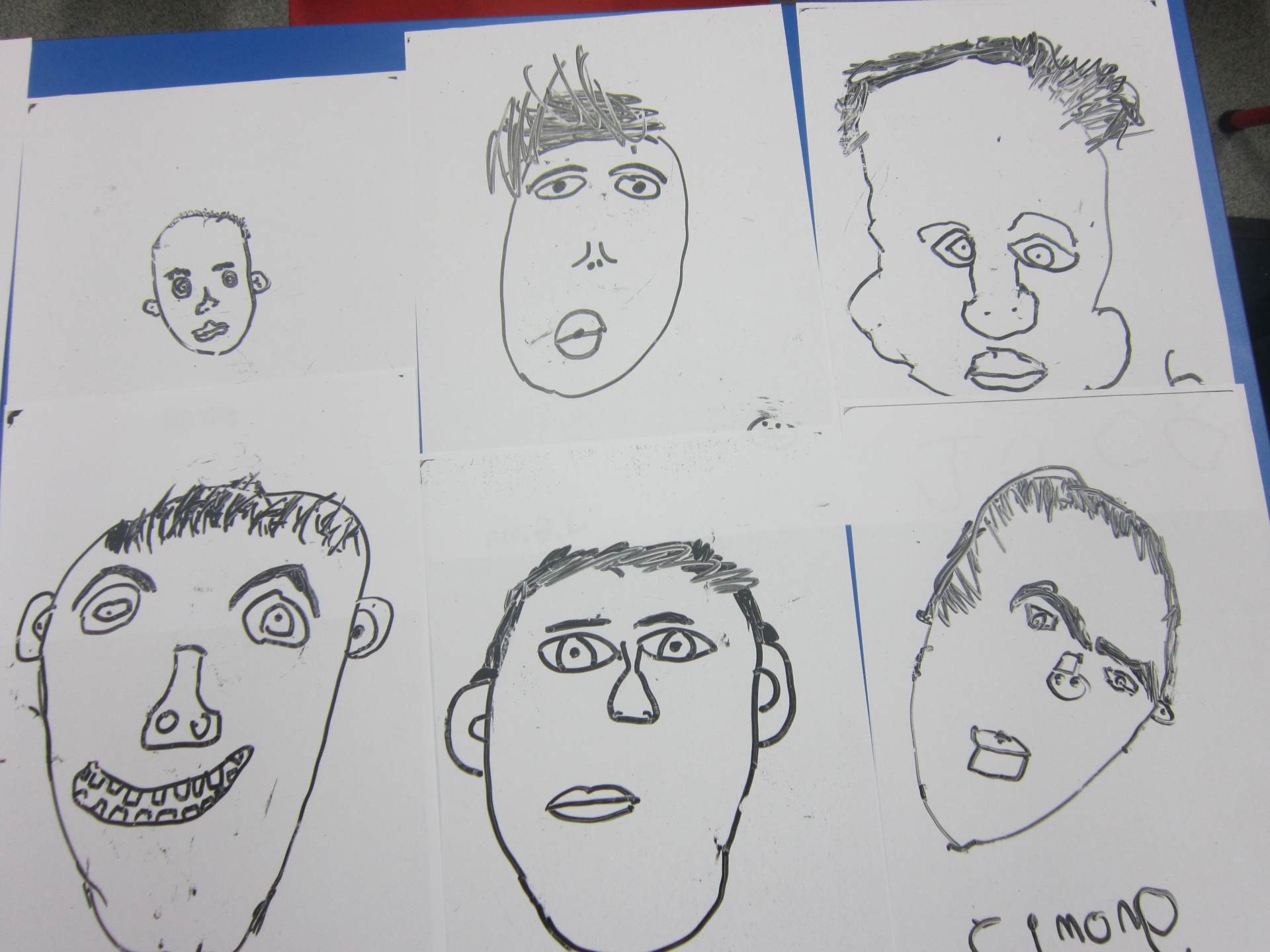 Here is a link to the suggestions for extra home activities for our topic. Do have a look!
A couple of reminders:
Every child needs a reading bag in school so that we can send home books to share.
PE is Tuesday and Thursday. Come in your kit!
Don't forget to bring a water bottle every day.
Start of term
This year is a little different in class and you will have your own special table to work at, with your own set of equipment to help you. We will all be making sure that we look after each other and keep ourselves healthy. We'll be washing our hands regularly and keeping a safe distance from each other.
We'll also be eating our lunches and school dinners in the classroom. They will arrive on a trolley - just like being on a plane!
In lessons, we'll be learning lots of interesting things, starting with a topic about different types of animals - so come ready with your questions and information to share!
In Class 2 we love to read, and if we read at home as well as at school, we can soon read really well! When you read at home, ask your parents to sign in your school diary - then on Fridays you will receive a sticker on your special bookmark. When you get 30 stickers, you will have a special reward.
At school, we are really excited about having everyone in class after such a long time. We are looking forward to hearing your news and learning together again.
See you soon,
Mrs Middleton
Click here to view learning from last year